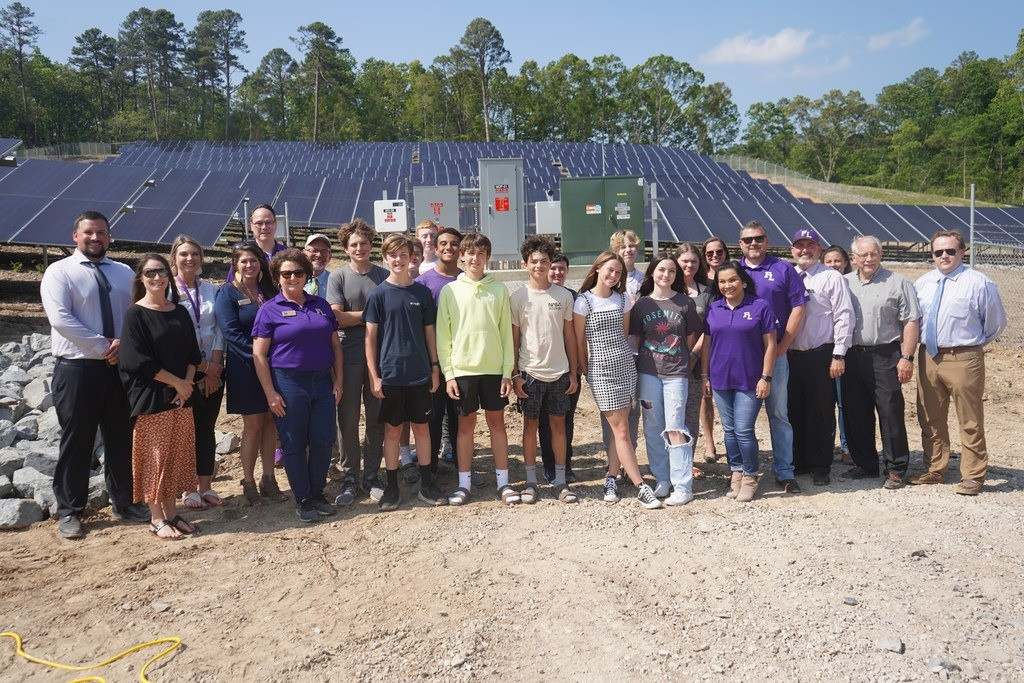 The Fountain Lake School District and Scenic Hill Solar hosted a ribbon-cutting ceremony for the District's solar power plant on Monday, May 9 at 4:00 P
Dr. Michael Murphy, Superintendent of the Fountain Lake School District said, "We are excited to celebrate and enjoy the benefits of the solar power plant with our Students, Staff, Parents and Community. Zero capital outlay for the school, reduced and predictable energy prices, environmental benefits and a showcase for STEM learning: this project is a win-win all around."
"We are honored to partner with Dr. Michael Murphy and the Fountain Lake School Board on a bold and innovative project for the School District," stated Bill Halter, CEO of Scenic Hill Solar. "This project not only saves money and provides electricity cost certainty for the School District, it will provide greater property tax revenues for the community and establish Fountain Lake as a major contributor to improving the environment and all of this during a time of rising fuel prices and economic instability."
Information from Hayden Fusilier, FLSD Director of Support Services & Facilities:
Key Facts:
• How much did this project cost the district? $0.00 
• How much do we currently pay Entergy Arkansas per kilowatt hour (kWh)? $0.13
• What will our new rate be? Scenic Hill Solar will charge us $0.06 per kWh with a minimal increase over 28 years
• Produce over 1,655,800 kWh of electricity in the first year of operation and over 46,000,000 kWh of electricity over the next 28 years
• Produce enough clean electricity to satisfy 90% of the Fountain Lake School District's electricity consumption 
• Reduce carbon emissions by over 32,690 metric tons which is the equivalent of: driving over 81 million fewer passenger car miles or eliminating the burning of over 36 million pounds of coal or providing over 5,535 homes electricity for one year.
Appeared in Hot Springs Village Voice